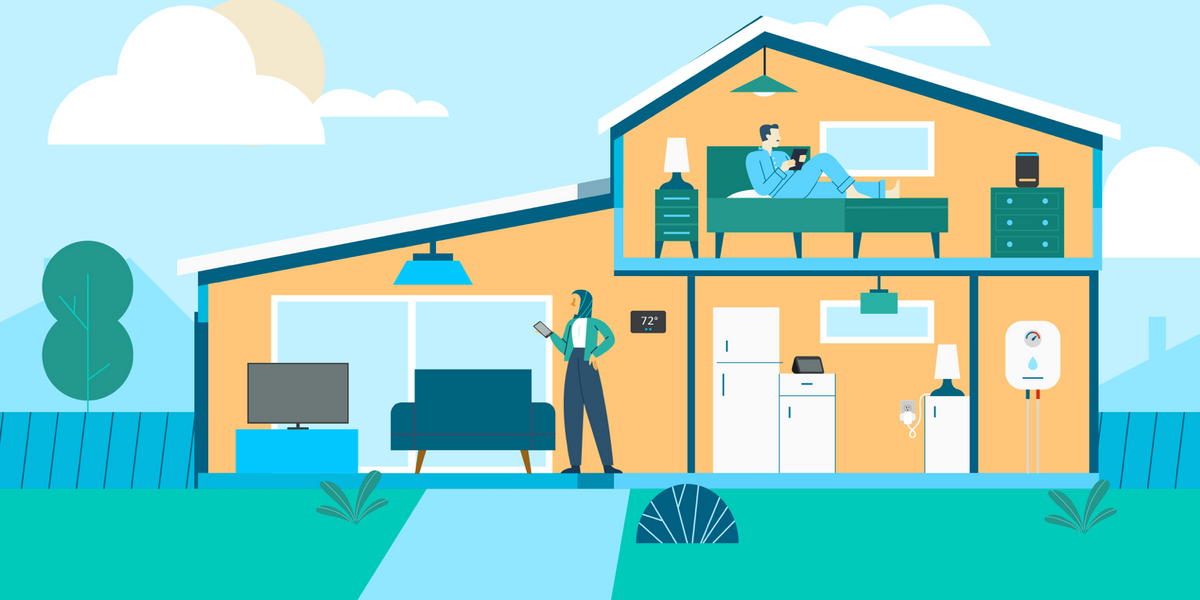 Alexa Energy Dashboard to help manage smart home energy usage
It's been a busy week for Alexa news, and next up is a new feature that should help you keep tabs on your smart home's power usage.
Called the Alexa Energy Dashboard, the new feature landed this week for Alexa users in the US and tracks the energy usage of a wide range of smart home devices connected to your Wi-Fi network and system. Alexa.
Read more:
Although far from universal at the moment, the Energy Dashboard works with a range of smart lights, thermostats and smart plugs – the latter being the most useful, as it allows Alexa to monitor energy usage. energy from whatever is connected to the socket.
This could include your television or, in those cold winter months, an electric heater, for example. In the summer, you can use this feature to track the power consumption of your desk fan or desk air conditioner.
The Alexa Energy Dashboard is also linked to the all-new Automated Insights feature, where Alexa controls smart home devices for you based on your usage patterns. With the two systems working together, Alexa can turn off the smart lights when you go to bed at night, helping to lower your energy bill.
Amazon says, "If Alexa has a hunch that you forgot to turn off a light and no one is home or everyone has gone to bed, Alexa can automatically turn it off for you."
Energy Dashboard in the Alexa App

Amazon

The new energy dashboard resides in the Alexa Smart Home app for iOS and Android, where it's accessible via a new button on the Devices page. The dashboard displays the consumption of all compatible devices in kilowatt hours (kWh), in a graph to show your daily usage during each week. You can also see the consumption of specific types of devices, such as your smart lighting or simply your smart sockets (and therefore everything connected to them).
The dashboard also suggests Alexa routines that can be set up to help you reduce your energy consumption, such as turning off your lights after a certain time at night. That way, if you forget to turn off a light when you go to bed, Alexa will do it for you.
Devices compatible with Alexa Energy Dashboard
Compatible devices include smart lights from Philips Hue, Lifx, Sengled, Kasa, Wyze and Sylvania. Also compatible are smart plugs from Kasa, Sengled, Amazon, TanTan and Gosund, as well as smart thermostats from Honeywell, Emerson, water heaters from Aquanta and TVs from Hisense.
Amazon's fourth-generation Echo and Echo Dot smart speakers also work with the Energy Dashboard, as well as the third-generation Echo Show 10. into a more useful way to track your whole home's energy usage.
For a full list of compatible devices, visit this page on the Amazon website.
Check out The GearBrain, our smart home compatibility checker to see other compatible products that work with Amazon Alexa-enabled devices.
All-New Echo Dot (4th Gen, 2020 Release) | Smart speaker with Alexa | coal

How to Add Devices to MyGear in The GearBrain

www.youtube.com