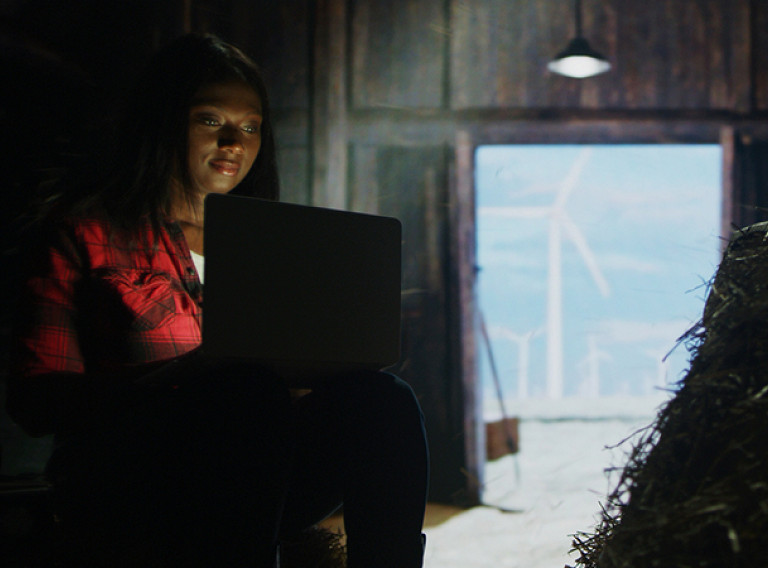 Deciem extends its sustainability strategy by using renewable energy sources
The UN Emission Gap Report stipulates that global emissions must be reduced by 50% by 2030, with a net zero target required by 2050 in order to avoid a temperature rise of 3°C in this century, and all its consequences ensue, such as prolonged droughts, heat waves and extreme weather events.
Deciem therefore uses its climate change strategy not only to offset carbon emissions, but also to use renewable solar and wind energy sources to reduce them overall. These alternative supply wells will be used to operate its outposts in the UK and the Netherlands. In the United States, Canada and Australia, where direct sourcing of these energies is not currently possible, Deciem will purchase Renewable Energy Certificates (RECs). The company is also extending this approach to employees working remotely (who represent 25% of Deciem's ​​workforce) by purchasing RECs to offset the emissions of these employees, up to the amount of energy consumed by their offices, which have closed. in March 2020 as a consequence of the pandemic.
"We have already invested over $150,000 (CAD) to ensure Deciem's ​​global home office electricity consumption is covered by renewables, but it doesn't stop there. The pandemic has forever changed the way we work. a hybrid model where people work from home and in the office. We have continued to purchase RECs to cover work-from-home electricity consumption to ensure that our operations beyond Scope 1 and 2 are carbon neutral and green the grid," says Senior. Director of Sustainability and Social Impact Jackie Kankam.
The company has also overhauled its e-commerce shipments, ensuring they are carbon neutral by purchasing carbon offsets with the Verified Carbon Standard seal of approval provided by the Darkwoods Forest Carbon Project.
As part of its ongoing The Good Fund initiative, the Canadian brand is also partnering with Indigenous Clean Energy (ICE) and the Nunatsiavut Government to help Inuit communities in Nain, Rigolet, Hopedale, Postville and Makkovik transition to renewable energy sources through solar energy. Photovoltaic installations. "Since our inception, we have donated to global disaster relief events such as Afghanistan and Ukraine, as well as small local initiatives. We recognize that to support the energy transition, we need to look beyond Deciem's ​​carbon footprint. As a result, we have donated $100,000 to the Nunatsiavut Government, to help the community transition from diesel to solar power, by supporting solar panels on four community centers," Kankam says, adding, " Our goal is to strengthen our commitment to the Earth by expanding our use of renewable energy and leading our Deciem family on our climate change mitigation journey. The use of renewable energy and renewable energy credits is an important step to ensure that we rely less and less on traditional energy sources and that we hug the Earth a little more."