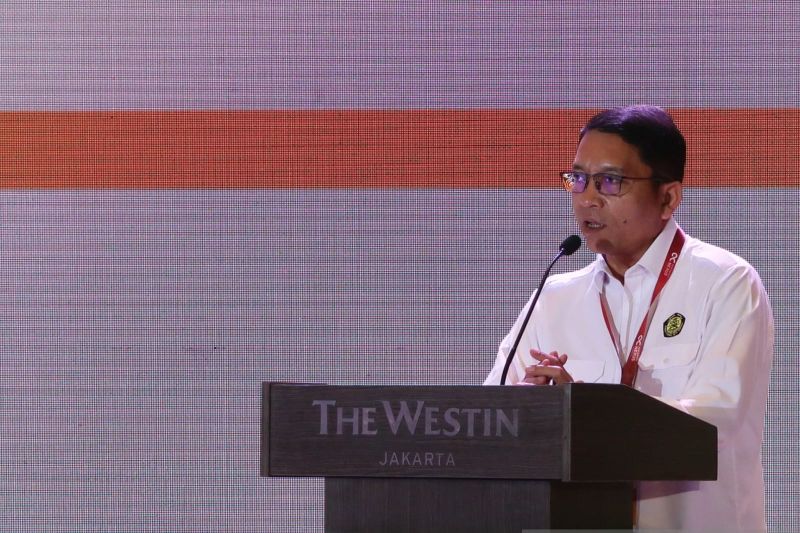 Indonesia is optimistic about the availability of sufficient energy sources in the future
This potential, which would have to be calculated, is five times greater than what we will use in 2060
Jakarta (ANTARA) – The government has expressed optimism that Indonesia will not lack energy sources in the future due to sufficient potential sources of clean electricity.
Director General of New, Renewable Energy and Energy Conservation at the Ministry of Energy and Mineral Resources Dadan Kusdiana said Indonesia's renewable energy potential is five times greater than the energy that would be used in 2060.
"If later someone comments, for example, 'in Europe there was an incident where they had problems with electricity because they were too focused on renewable energy.' , Kusdiana made the statement during the 2022 Spark Renewable Energy Festival here on Thursday.
The Ministry of Energy and Mineral Resources has projected that Indonesia's clean energy potential could reach 3,686 gigawatts, with solar power potential being the largest at 3,295 gigawatts; followed by hydrogen, at 95 gigawatts; bioenergy, 57 gigawatts; wind or water, at 155 gigawatts; geothermal, at 24 gigawatts; and ocean power, at 60 gigawatts.
The government aims to install 587 megawatts of renewable energy plants by 2060 with the biggest contribution coming from solar, water and biomass as they had huge potential and resources in the country .
"This potential, you have to calculate, is five times greater than what we will use in 2060," he noted.
He explained that the government would not only focus on solar or wind energy, but would also use other energy sources, such as geothermal energy, which had the second greatest potential in the world after the United States.
Additionally, the government was pursuing the use of marine energy, as Indonesia was a maritime area. There were also sources of bioenergy that would be fully supported as a means of promoting national energy security and independence in the future.
Related News: Indonesia eyes 587 GW of electricity from clean energy plants by 2060
Related News: Jokowi pushes ASEAN-US cooperation on climate change mitigation
Related News: Minister Seeks Youth Involvement in Clean Energy Efforts