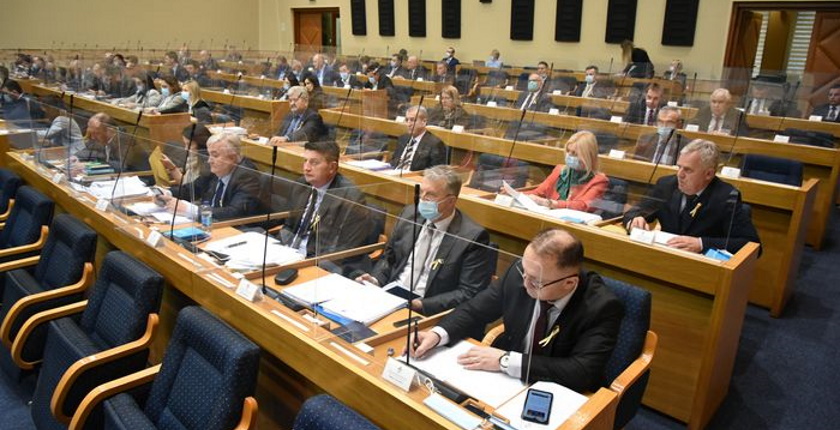 Republic of Srpska adopts new law on renewable energy sources
The National Assembly of the Republic of Srpska has adopted a new law on renewable energy sources, which introduces auctions for premiums for the construction of power plants, as well as an option for individuals and companies to generate renewable energy. green energy for self-consumption, and to establish energy cooperatives.
The Minister of Energy and Mines of the Republic of Srpska, Petar Đokić, said that the aim of the new law on renewable energy sources is to increase the use of renewable energy, facilitate construction of renewable power plants and to increase the share of green energy in total electricity production.
The current system of subsidies, with feed-in tariffs or guaranteed purchase prices, has only been retained for small hydroelectric power plants, ground-mounted solar power plants and wind farms with an installed capacity of up to 150 kilowatts, as well as for rooftop solar, biomass and biogas plants up to 500 kilowatts.
Hydroelectric power plants with a capacity greater than 150 kW are not eligible for subsidies
All power plants with a larger capacity, but not more than 50 MW, will receive subsidies through premium auctions, Đokić pointed out and added that hydropower plants with a capacity above 150 kW n are not entitled to state aid.
Only companies with location conditions and environmental permits can apply for the auction. It is possible to request part of the installed power of the planned installation.
A renewable energy community or an energy cooperative can also receive subsidies in the form of a bonus if the installed power is less than 150 kW.
Center for Environment: Many of our comments have been accepted
The Environment Center announced that many of its comments on the Renewable Energy Sources Bill and those of members of Eco BiH, BiH's largest environmental network, have been accepted.
The organization said it was proud of the success it had in limiting the incentives for hydroelectric plants to plants up to 150 kW, and stressed that facilities with a capacity above 150 kW would not receive them.
As a result of the initiative for more opportunities for citizens' energy projects, prosumers and energy communities have been introduced by law, said Viktor Bjelić of the Center for the Environment.
He added that the new law removes administrative and financial barriers for citizens to produce energy for their own consumption.


Post views:
6