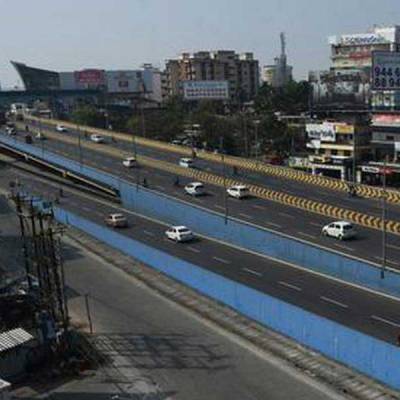 Towards cleaner and renewable sources of energy
August 12, 2022 C.W. Team
The year 2021 has seen India's power sector progress on the path to meeting and inspiring the aspirations of our rapidly developing nation. India therefore has a dual objective, ensuring adequate and reliable access to energy 24/7, and accelerating the transition to clean energy by switching to cleaner and renewable energy sources.
India has successfully transitioned from a deficit country to a surplus country. From 2014 to November 2021, power generation was added at a capacity of 160.8 GW consisting of 83,920 MW from fossil fuels and 76,900 MW from non-fossil fuels, making India a excess electricity. Installed capacity is now close to double peak demand and India is exporting power to Nepal, Bangladesh and Myanmar To meet the second goal of adequate energy 24/7 in 7, more adequate power generation capacity was installed to meet peak demand as well as a robust national grid allowing seamless transfer of energy from resource-centric regions to load-centric regions. Power in rural areas dropped from 12:30 p.m. in 2015 to 9:09 p.m. and in urban areas it dropped to 11:41 p.m. It also significantly reduced jet fuel consumption from 892 crore liters in 2014-15 to 204 crore liters in 2020-21.
In addition, the Ministry of Energy (MoP) has launched several initiatives to improve the financial and operational performance of DISCOMs.
1. The MoP launched the RDSS (Revamped Distribution Sector Scheme) to provide reform-based financial assistance to DISCOMs to strengthen supply infrastructure. RDSS has an expenditure of Rs 3,03,758 Crore over 5 years i.e. from FY 2021-22 to FY 2025-26.
2. MoP has launched a web portal called PRAAPTI (Payment Ratification and Analysis in Electricity Supply to Bring Transparency in Generator Billing) for transparency in tracking GENCO dues at the national level.
3. The PM KUSUM scheme aims to ensure energy security for consumers. This program provides financial support to promote the installation of solar energy installations for the supply of electricity to agricultural motor pump groups.
4. Under the Aatma Nirbhar Bharat Abhiyaan, the Government of India has announced the privatization of electricity utilities and power utilities in the union territories.
The annual impact of energy efficiency programs is:
1. Electrical energy savings worth Rs 95,544 crore and resulted in reduction of 130 million tons of CO2 emissions.
2. Thermal energy savings of 15.59 million tonnes of oil equivalent, worth Rs 28,683 crore and resulted in a reduction of 58.675 million tonnes of CO2 emissions.
3. Total energy savings of 29.28 million tonnes of oil equivalent, or 3.15% of the country's total primary energy supply.
4. Total savings worth Rs 1,24,227 crore


Reference – powermin.gov.in