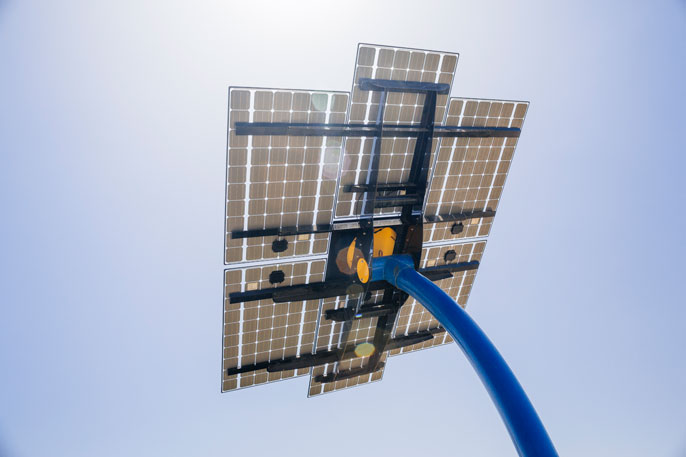 UC ranks first among colleges and universities for use of green energy
The University of California ranks first among colleges and universities in the use of green electricity, according to the United States Environmental Protection Agency.
UC topped the EPA's Top 30 Colleges and Universities rankings, released Monday, July 26. The EPA ranked its green energy partners by the amount of renewable electricity they used in the year 2020.
Nearly half of UC's electricity came from green energy sources in 2020, defined by the EPA as the renewable energy sources that provide the greatest environmental benefit, including solar, wind, geothermal , biogas, eligible biomass and low-impact small hydroelectric sources.
In total, UC used 480,801,183 kWh (kilowatt hours) of green energy in 2020, roughly enough electricity to power more than 45,000 homes for a year, according to UC's Green Energy Equivalency Calculator. the EPA.
This number will continue to rise in the coming years as UC continues its efforts to decarbonize its energy footprint and transition to solar, biogas and other clean energy sources, said David Phillips. , the university's associate vice president for capital programs, energy and sustainability. .
"There is a real sense of urgency to do all we can — as quickly as possible — to move the university away from climate-warming fossil fuels and toward clean, renewable sources of energy," Phillips said. . "We are delighted to have these efforts recognized by the US EPA.
UC's own power company is already fully carbon neutral. It provides approximately one-third of all electricity purchased by UC campuses. UC is on track to have every campus and healthcare facility get 100% clean electricity by 2025.
UC launched its Carbon Neutral Initiative in 2013 with a commitment to reduce greenhouse gas emissions from its buildings and vehicle fleet to net zero by 2025. The initiative builds on the work of pioneering UC on climate change research and strengthening its leadership in sustainable business practices.