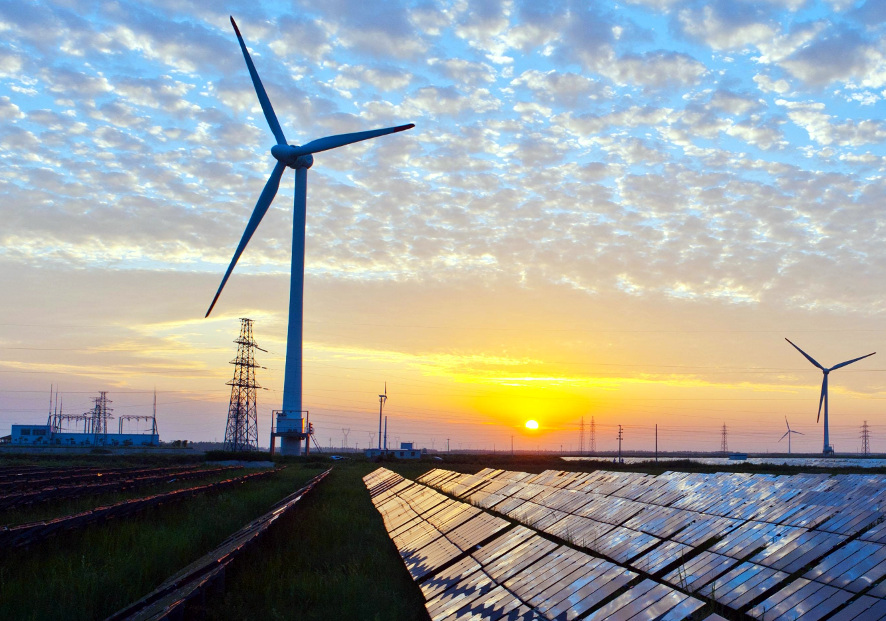 "We aim to increase renewable energy sources to 42% by 2035," says Egyptian trade minister
Egyptian Trade and Industry Minister Nevine Gamea announced on Saturday that new and renewable energy sources in Egypt account for around 20% of the energy mix, and assured that the state aims to increase this percentage to 42 % by 2035.
This will be done in conjunction with the rationalization of energy subsidies, according to the strategy of the Ministry of Electricity and Renewable Energy.
The government is aware of the importance of energy as a major factor in improving the competitiveness of Egyptian industry and increasing its ability to access global markets, she explained.
She added that the state is also working to transition to clean transportation through the initiative to scrap old cars and replace them with modern natural gas-powered vehicles, in addition to electric cars, and prepare the necessary infrastructure for this.
Gamea added that the state is interested in solar energy projects, which include projects funded by the United Nations Industrial Development Organization, increasing the efficiency of motors and the use of solar energy in water heating systems in industrial installations to rely on new and renewable energies. alongside many other projects related to reducing harmful emissions.
The Ministry of Commerce and Industry's strategy is based on increasing the contributions of new and renewable energies in the energy mix, she said, while coordinating with relevant ministries and authorities to periodically review future energy use to phase out coal uses.
The strategy also encourages the use of clean energy sources, as well as initiatives to reduce carbon emissions and increase energy efficiency through projects implemented through the various agencies and entities affiliated with the ministry.
Gamea added that the implementation of such important initiatives will not be possible without achieving synergy between the Egyptian government, private sector institutions and international institutions to exert more efforts to establish a clean and developed environment. .